Affiliate Disclosure
This post may contain affiliate links, which means I may receive a commission if you click a link and purchase something I have recommended. Clicking on the link will not cost you anything extra.
Homesteaders are a breed all our own. We don't usually go for the typical Christmas gifts of electronics and jewelry, so most of the sales after Thanksgiving don't really excite us. We prefer something a little more practical.
I created this list of deals based off of the retailers that interest me and that I think will interest you. I'll be updating it through the weekend, so bookmark this page and keep checking back.
Animals
HorseLoverZ.com – If anyone is shopping for me (or any other equestrian), I highly recommend you check out this sale. 1,000s Closeouts Up to 90% OFF + Doorbusters + Flash sale deals + Plus Free Shipping on all US orders over $59! Free shipping to Canada for orders over $159. I mean, really, that's a lot of free and cheap stuff.
Equestrian Collections – Equestrian Collections focuses more on English tack and apparel. Their Cyber Monday sale going on this weekend with up to 80% off. Save $20 on orders over $200 with code TechHorse17.
Jeffers – Jeffers is my go-to online retailers for livestock supplies. They carry supplies for everything from dogs and cats to goats and cattle. Whether you're looking for gifts or medications, you'll want to check out their 12 Days of Christmas sale. They are offering 15% off of your total order as part of Cyber Monday, Nov. 27-28.
Hoegger Supply – Hoegger Supply is THE goat supply headquarters and has been for years. They had a few setbacks a couple years ago due to family health issues, but they are working harder than ever to win back their customers, and I'd really like to support them in that effort. They have some great specials going on this weekend if you're interested in cheese or soap making. Offers are good through Nov. 27.
Baby
Earth Mama Angel Baby – Earth Mama Angel Baby carries some great gift sets for moms and babies. Their Angel Baby Bottom Balm is my go-to ointment for diaper rash. Get Angel Baby Bottom Balm & Organic Milkmaid Tea for 50% off with "CYBERMONDAY" on 11/27 only!
Ergobaby – Do you have an expectant mom in your life? Is she interested in babywearing? Check out these Holiday Baby Bundles from Ergobaby and Save 30%. Choose one product from each of the Baby Carrier, Infant Insert, Teething Pad, Nursing Pillow and Swaddler categories and watch your special 30% Off price appear! It's a great way to get her off on the right foot with a brand that's trusted and loved in the babywearing community. Also, they're offering an additional 30% off on sale items with coupon code 30off. 
The Natural Baby Company – Buying for baby but worried about the safety of the gifts you buy? The Natural Baby Company focuses on products that are safe and environmentally friendly. They carry a wide variety of brands that you already know and love. They are offering 20% off sitewide, double rewards points, and free shipping for orders over $49. Sale ends Nov. 27.
GroVia – GroVia is one of the leading cloth diaper companies on the internet. They're offering 20% off on select diapers and accessories, plus 100 orders will win a snow series product. Also, all orders over $25 will get a free Itty Bitty Magic Stick. Sale ends Nov. 27.
Our Green House – I really like Our Green House because they focus on organic gifts for babies. Parents are more conscious of the products they use on their babies more than ever before, so organic really is the safest option when trying to chose a gift for new parents. You can even create your own gift basket on their site. For Cyber Monday ONLY, they are offering 15% off of everything with coupon code BREATHE.
Clothes
Gymboree – I have a weakness for cute kids clothes, and quite a few of those clothes come from Gymboree. I really like their styles and how they fit. For Cyber Monday, they are offering up to 80% off of EVERYTHING, plus $25 off of orders over $100 with coupon code CYBER. 
Crazy8 – Crazy8 is another fun kids clothing company with a great Cyber Monday sale going on. They're offering FREE shipping, plus an extra 20% off of your entire purchase with code CYBERYES.
The Children's Place – When my son was in preschool, and I needed to buy school uniforms, The Children's Place was my go-to retailer. Their clothes are well made, and you can earn rewards cash, which is a plus. They also host some fantastic sales, like this Cyber Monday sale. Their entire site is 60-75% off, plus they're doing double rewards points and free shipping. It's a great way to stock up on winter clothes. Plus, I like to give my kids a new set of Christmas pajamas every year on Christmas eve, and they have a really cute selection. 
Janie and Jack – Janie and Jack is a really cute kids clothing store if you're into a more "dapper" look for your kids. I'm thinking my kids could use some new Christmas outfits. They are offering 35% off of your entire purchase plus free shipping. Sale ends Nov. 27.
KidsShoes – KidsShoes carries a variety of shoes for kids. They are currently offering up to 75% off sitewide, plus 20% off of full priced items with coupon code BFCM. Sale ends Nov. 28. 
Modcloth – I've always loved the styles from Modcloth. For Cyber Monday, they are offering 30% off (excluding markdowns), plus free shipping with coupon code CYBER. 
Crafts
Cricut – Kick your crafts up a notch with Cricut. Cricut is offering a variety of discounts as part of Cyber Monday:
$30 off Cuttlebug
Physical cartridges as low as $5.99
Explore machines starting at $134.99
50% off supplies *excludes new, bulk, & bundles
Extra 20$ off bulk applied at checkout
Spend $50, get $20 digital
Cyber Monday deals are good for Nov. 27 ONLY.
Craftsy – Craftsy is the go-to site if you want to learn a new skill or improve an old one. They offer a variety of classes from drawing and art to knitting and cake decorating. They also offer a nice selection of craft supplies. As part of their Black Friday sale, all classes are $17.87. Their supplies are also up to 60% off, plus they have a variety of doorbusters while supplies last. Sale ends Nov. 27.
Green Kid Crafts – Green Kid Crafts is a crafting subscription box for kids. They have a great deal for Cyber Monday: get a FREE box with a 3, 6, or 12 month subscription with code CYBER17, plus get 40% off on single boxes with code BFGET40. Free boxes are limited, so hurry and get yours.
Handmade with Love Bundle – The Handmade with Love Bundle can be a gift for you or for someone else. If you're interested in making gifts for your loved ones, I would highly recommend this bundle. It also comes with a FREE Craftsy offer for the first four days ($70 value). The sale kicks off Nov. 27 and runs through Dec. 4.
Earth Friendly
ECOlunchbox – I really like the stainless steel bento boxes from ECOlunchbox for packing lunches. Their a big part of my goal of cutting plastic out of my life. For Cyber Monday, they are offering 25% off of your total purchase with coupon code HOLIDAY25. Sale ends Nov. 29.
Strawesome – My kids love the colors and design of Strawesome glass drinking straws. In fact, I need to place an order because I apparently don't own enough pink straws to fit my daughter's needs. This weekend, they are offering 40% off of their 2017 Designer Straws with their Mystery Grab Bag Designer Set for Cyber Monday. They also have a number of clearance straws for 50% off.
GlassDharma – GlassDharma offers a variety of glass drinking straws and gift sets. I really like their travel pouches for taking glass drinking straws on the go. This weekend, they are offering Buy One Get One Free on their glass drinking straws, plus special holiday sets. To get the BOGO deal, leave BOGO in the comments section when you checkout (not the coupon code box). Sale ends Nov. 27.
The Ultimate Green Store – It's difficult to know which category to put The Ultimate Green Store in because they offer so many different things. They have green toys, organic bedding, organic clothes, bath and body, kitchen tools… The list goes on. They are offering 20% off of all items with coupon code TUGSCYBERSALE. 
Educational
Little Passports – My son has the World Edition subscription for Little Passports and loves it. They make it really easy to incorporate the packages into homeschool lessons, plus he gets little gifts from around the world. As part of their Cyber Monday sale, they're offering $40 off of any of their one-year subscription, $20 off of a 6 month subscription, and $10 off of a monthly subscription, plus an additional 10% off on all toys and stocking stuffers. This is their biggest discount all year. You really don't want to miss this sale. Ends Nov. 27.
Food Preservation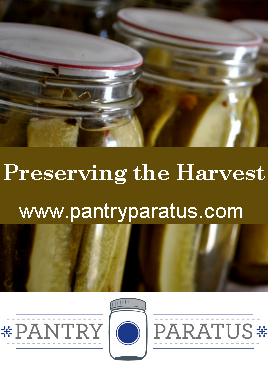 Pantry Paratus – Pantry Paratus carries a wide variety of homesteading and self-sufficiency supplies. Sadly, this will be their last Christmas season with us before closing their doors at the end of this year. Take this opportunity to find fantastic deals sitewide.
Thrive Life – Give the gift of emergency preparedness this Christmas. Thrive Life specializes in high quality freeze dried foods. Most of these products have a shelf-life of 25+ years when left unopened, making them perfect for emergency supply kits, or even for daily use in your pantry (most products are good for 1 year after the containers are opened).
Gardening
Botanical Interests – Don't dismiss the popularity of gardening gifts. Botanical Interests in one of my favorite suppliers for organic seeds and gardening supplies. They are offering free shipping on ALL orders. Offer ends Nov. 27.
Garden Fountains – Looking for a way to spruce up your garden this spring? Garden Fountains is offering 30% off of all of their Campania products with coupon code GIFTS30. Sale ends Nov. 27.
Mary's Heirloom Seeds – Mary's is a seed company that I just discovered this year. She has a wide variety of heirloom seeds, plus organic gardening advice and regional growing guides. For Cyber Monday, she's offering a FREE Baker's Dozen Combo Pack with every purchase of $50 or more ($14.95 value). You can also get a 5% discount on Organic Fertilizer with coupon code FEEDYOURPLANTS. This is also your last day to get a discount on her combo packs and starter kits (great gift idea for gardeners). Deals end Nov. 27.
Home Decor
DaySpring – Dayspring sells boxed Christmas cards along with a wide variety of Christian gifts. I really like their Illustrated Faith Bible Journeying Sets. They are still running their BOGO weekend through Nov. 30, plus 35% off sitewide as part of Cyber Monday with coupon code MONDAY17. The 35% off is for one day only, Monday Nov. 27.
PhotoBarn – I am in love with the wood printed photos from PhotoBarn. As part of their Black Friday sale, they are offering the following coupon codes on their website:
55% off sitewide with coupon code CYBER55
$9.99 ornaments for 3 or more with coupon code 3ORMORE
$39 16X20 sale with coupon code CYBER16X20
60% off of stocking stuffers with coupon code STOCKING60
6 personalized ornaments for $50 + free shipping with code 6FOR50
3 personalized ornaments for $30 + free shipping with code 3FOR30
My family members should not be surprised if a few of these PhotoBoards show up under their Christmas trees this year. I'm also thinking that I want to get a few wooden ornaments for our tree with pictures of the kids with Santa.
Wayfair – Wayfair has a large selection of home decor and kitchen appliances up to 80% off as part of their Cyber Monday sale. Sale ends Nov. 27.
Zazzle – Zazzle specializes in customized gifts; everything from canvas prints to throw pillows. The their whole site is on sale this weekend. Most of their products are up to 70% off, plus you can get an additional 25% off with coupon code ZCYBERMONDAY.
Natural Bath & Beauty
Etsy – Etsy is a great place to support small businesses and find great deals. It always amazes me what other people are able to create. I wasn't able to link to just a few products, so I've linked to all of the Bath & Beauty products on sale instead. If you're looking for a gift for a difficult to shop for loved one, this is the place to look. Who doesn't need soap?
Crunchy Balm – I'm big into natural products that I can use for myself and my family. With things like activated charcoal face soap and beef tallow based lip balms, these products from Crunchy Balm have me intrigued. They have several of their products on sale this weekend, plus free shipping for orders over $75.
Organization
Mabel's Labels – Mabel's Labels is more than just personalized label kits. They also offer personalized story books, which make great Christmas gifts for kids. They're offering 40% off of some of their most popular name labels like shoe labels and their starter pack. All orders include free shipping. Sale ends Nov. 27.
The Container Store – The Container Store is the store for organizing your home. They have 20% off of kitchen organization (who couldn't use that?) as part of their Cyber Monday sale. Ends Nov. 27.
Misc
Puritan's Pride – You're probably not thinking about vitamins while you're shopping for Christmas gifts, but this is the time of year that many of us fall ill and need to give our bodies more of a boost. Get an extra 22% off plus FREE shipping on Puritan's Pride Brand supplements with coupon code CYBER2. Sale ends Nov. 27.
TriLight Health – TriLight Health is a fantastic site for homeopathic remedies. My personal favorite is the Lympha Rub, which I use a lot of this time of year for sore throats. As part of their Black Friday sale, they are offering 20% off of your total purchase with coupon code BlackFriday2017. Their Item of the Month for November is Tummy Plus, which is 15% off. Use the coupon code and you'll get an additional 20% off. Sale ends Nov. 27.
The Six O'Clock Scramble – I've been using The Scramble for a few years now for all of my meal planning. You know, on the weeks when I actually plan my family's meals. Without it, we'd be eating a lot of spaghetti and tacos. Honestly, I just run out of ideas. The recipes I get from The Scramble give me a lot of really nice variety (including many Mediterranean and Oriental dishes), are mostly from scratch, and incorporate a lot of fruits and vegetables. Plus, we've run into very few recipes that taste any less than fantastic. They also offer a nice selection of recipes if you need to customize your menu for a special diet like vegan or gluten-free. MONDAY ONLY they are offering 25% off of all of their meal subscription (of course this is a week after I renewed my own subscription for another 2 years). Use coupon code CyberMonday17.
Put Me in the Story – My kids love stories, so I think that personalized story books would be a really fun gift idea for them. Put Me in the Story offers a wide variety of stories to chose from. This weekend they are offering 30% off sitewide with coupon code CYBER30. Deal ends Dec. 12.
Sur la Table – Sur la Table is a great website for the foodies in your life. They have every kitchen gadget you can imagine. For their Cyber Monday sale, they are offering up to 75% off, including a 6 qt InstaPot for $129.96. Sale ends Nov. 27.