Welcome to the Homestead Blog Hop!
Ever just get so unbelievably frustrated with life that you look around you and say, "How did I get to this point?" It can be a very overwhelming feeling. You have two options at that point: press forward or give up. Obviously, giving up is the easiest option. I see it a lot in the homesteading world; people get excited about starting a homestead and producing their own food and so they try to do everything at once. Before long, they realize that they don't have the time, money, or finances to support it all.
For me, it's been the fight to be profitable. Yes, there really is a way to make a profit from a small homestead. Sure, there are financial setbacks, and being small can make those setbacks seem huge because you don't have a large operation to absorb the costs. Last year was a very big setback for us. We lost one litter of pigs, then had two breedings that didn't take. As a result, we didn't have any piglets to sell to absorb those costs. Meanwhile, we're still paying to feed these pigs. That was rough.
But 2017 is a new year, with new goals and objectives. We have a lot of big changes coming this year, so I have to decide what I can reasonably accomplish and also what will be worthwhile. One of those goals will be to spend more time blogging. I get too wrapped up in my own head sometimes, and writing has always been a good outlet for me. Unfortunately, I also have a hard time finding something to write when I'm feeling depressed or anxious, so I have to learn to push past that. But I also know that my readers are my greatest inspiration and motivation. So let's make 2017 our best year yet.
Now on to the hop…
Homestead Blog Hop will take place every Wednesday and is for all things homesteading: real food recipes, farm animals, crafts, DIY, how-to's, gardening, anything from-scratch, natural home/health, self-sufficiency, self-reliance, natural remedies, essential oils, & more! Basically anything related to homesteading.
Meet and Follow Your Hosts!
Kelly – Simple Life Mom (Facebook | Pinterest | Twitter | G+ | Instagram)
Jennifer – Homesteading on Grace (Facebook | Pinterest | Twitter | G+)
Bonnie – The Not So Modern Housewife (Facebook | Pinterest | Twitter | G+ | Instagram)
Liz – The Cape Coop (Facebook | Pinterest | Twitter | Instagram)
Jessica – The Faithful Farmwife (Facebook |Pinterest | Twitter | Instagram)
Lauren – Hillsborough Homestead (Facebook | Pinterest | Twitter | Instagram)
FEATURED POSTS
from the Last Homestead Blog Hop
Each week we will choose three posts to feature. Each post will be shared on all social media platforms by all of the hosts! Here are the features from Last Week's Hop:
1. You Get Out What You Put In from Mixed Bag Mama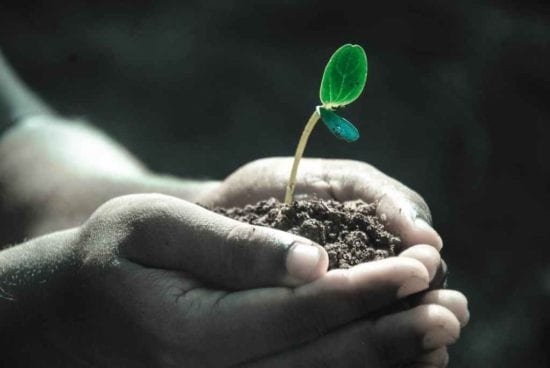 2. Is Your Home Hurting or Helping The Planet? from Organic for Green Livings
3. Making Spring Plans from Hostile Valley Living
Congrats! Feel free to grab the featured on button for your post.
Just right click and 'save image as…'
Guidelines for this Get-Together:
Click on the "Add your Link" Button below and add a great image of your project or recipe. Make sure you link to the page of your family friendly post – not the main page of your blog.
Link up to

three posts

each week.
Try to visit at least a few other blogs at the party. Be sure to leave a comment to let them know you stopped by.
Link your post back to the

Homestead Blog Hop

. If the hop isn't linked to your post then you cannot be featured. All featured posts will be shared on all hosts' social media channels.
Please link up posts that you haven't linked to the hop before. You are welcome to link old posts from your blog.
By joining the party, you are giving the hosts permission to use one photo from your post with a link back to your site if it is selected as one of next week's Features.
This is a family-friendly link up meant to inspire and motivate the homesteader in all of us. Please note that all giveaways, contests, and the like will be deleted from the blog hop, as well as anything not family-friendly.
***Please note: in order to maintain the awesomeness of the hop all posts that don't meet the above guidelines will be deleted.***
Let the Party Begin!
Loading InLinkz ...
Share by Pinning!