Hello, beautiful friends! I'm Bonnie Von Dohre, a coffee-obsessed mom and wife who is passionate about preserving traditional homesteading skills, homemaking, and creating an intentional, simple life. Welcome to my little corner of the internet, where you'll find a wealth of knowledge, inspiration, and a community that truly values integrity and family.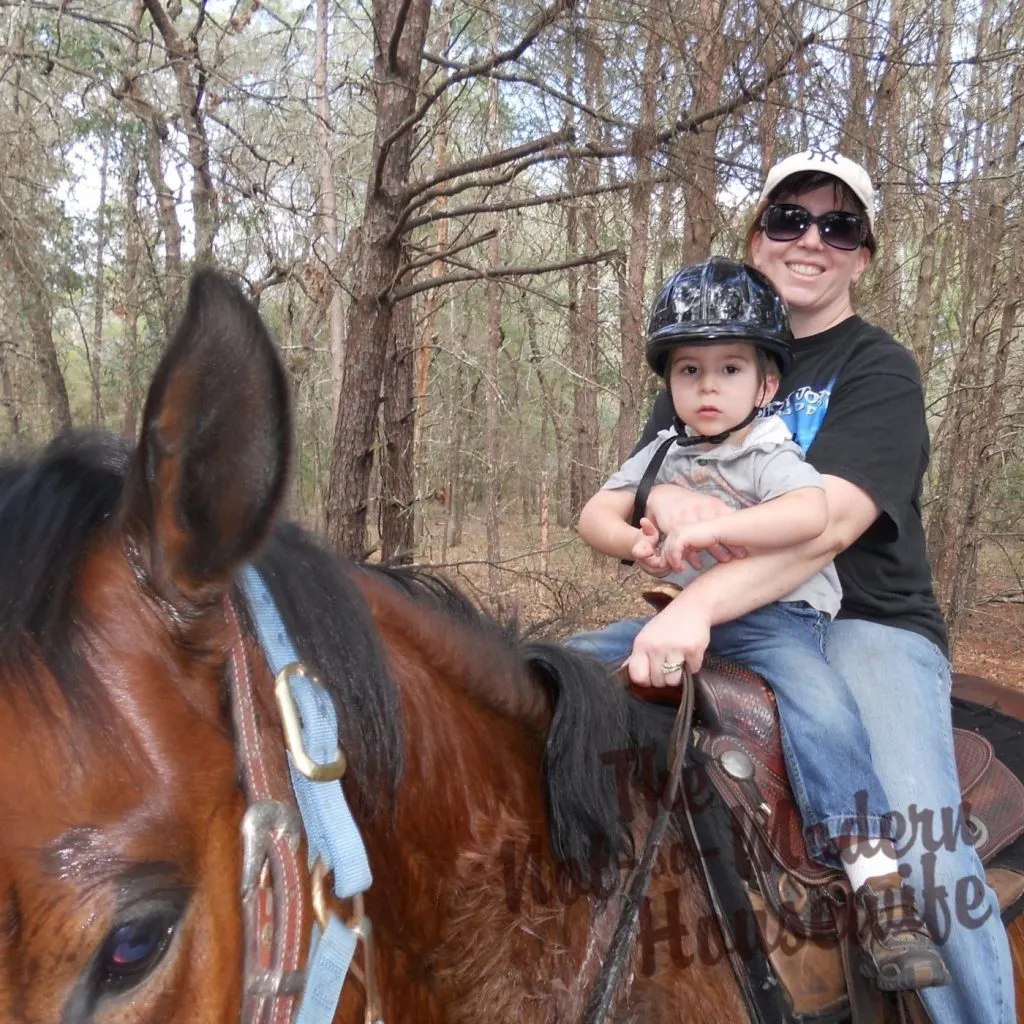 My Journey to Homesteading
Growing up, I always knew I was a bit "old-fashioned." While my friends were busy shopping and partying, I found solace in my mom's kitchen, learning how to garden, can, and bake from scratch. Little did I know those skills would lead me to embrace the homesteading lifestyle.
Fast forward, and my husband and I now own and operate a lively 5-acre homestead in Central Florida. Together we raise chickens, ducks, turkeys, guinea fowl, rabbits, goats, pigs, and horses — all while homeschooling our three kids! Talk about a full plate!
Like many of you, my house isn't always perfect, and my days can be chaotic. But amidst the mess and chaos, I've discovered a sense of purpose and joy in nurturing my family, my land, and my community.
Why I Started This Blog
I started this blog as a way to share what we've learned on our journey – the triumphs and the failures – and to hopefully inspire other families to embrace self-sufficiency, simplicity, and a return to traditional values.
I write for women like us – the doers, the ones who rely on our instincts, and those who don't shy away from adventure. I believe in a balanced life where we enjoy the fruits of our labor (literally) without being bogged down by stress and guilt.
What You Can Expect on this Blog
My goal is to empower you with a treasure trove of practical guidance on various homemaking topics, such as:
Gardening: Learn to grow food in your backyard, no matter the size.
Animal Husbandry: Raise and care for animals as part of your homestead.
Canning & Preserving: Master the art of preserving your harvest.
Homemade Recipes: Cook and bake from scratch using nutritious, wholesome ingredients.
Natural Remedies: Embrace natural solutions for common ailments.
Frugal Living: Save money and live simply without sacrificing quality.
And much more!
Let's Get to Know Each Other
When I'm not wrangling goats or whipping up a fresh loaf of bread, I adore horseback riding, reading, and indulging in a Disney+ movie night with my family. I'm also a gospel-believing, conservative Christian who believes that our unique experiences and beliefs are what make us who we are.
Life is short, eat the donut.
In the spirit of sharing knowledge and fostering a sense of community among homesteaders, I'm thrilled to co-host the Grounded in Simplicity podcast alongside my friend Danielle McCoy from The Rustic Elk. In this podcast, we delve into the nitty-gritty of homesteading, sharing first-hand experiences, triumphs, and challenges from our respective journeys towards a simpler, more self-sufficient lifestyle.
Our candid chats cover everything from organic gardening and animal husbandry, to frugal living, motherhood, and homeschooling. We are passionate about creating content that is practical and actionable, so you can apply what you learn directly to your own homesteading journey.
Our camaraderie and shared passion for homesteading shine through each podcast episode, and we always aim to create a warm, inclusive space where listeners feel both informed and inspired. Tune in to the Grounded in Simplicity podcast for enriching homesteading conversations, steeped in authenticity and pragmatism.
Join Our Community & Follow Along
Ready to embark on this journey with me? I invite you to explore my blog, leave a comment, and share your own experiences. Don't forget to subscribe to my newsletter for the latest tips and tricks delivered right to your inbox. Also, follow me on Facebook, Instagram, and Pinterest to stay connected and be part of our inclusive, supportive community.
Together, let us learn, grow and foster a simple, sustainable lifestyle that honors our values. I'm honored to have you as part of this amazing community.
Until next time – stay safe, be well!