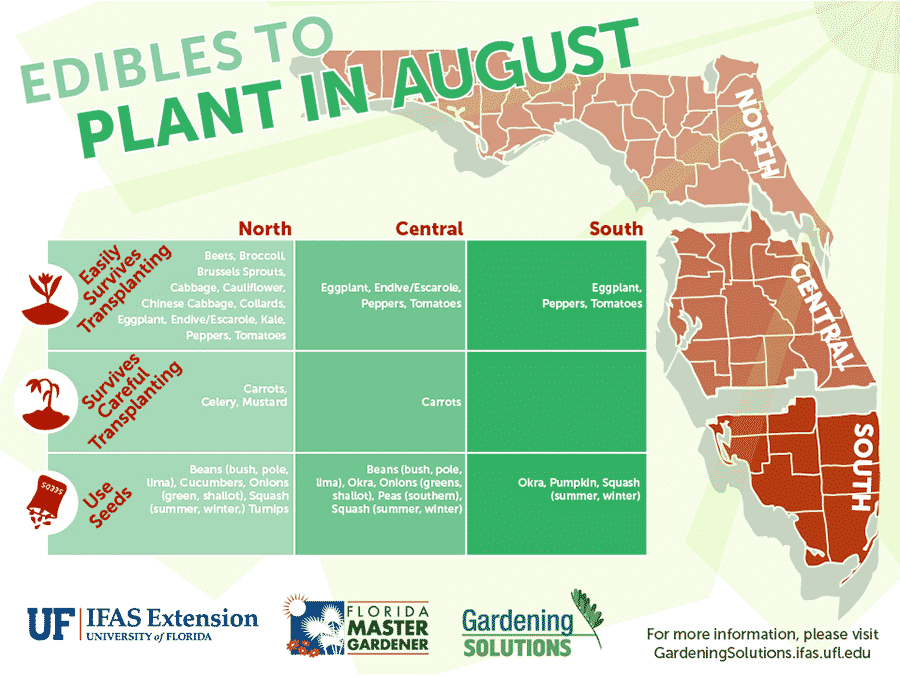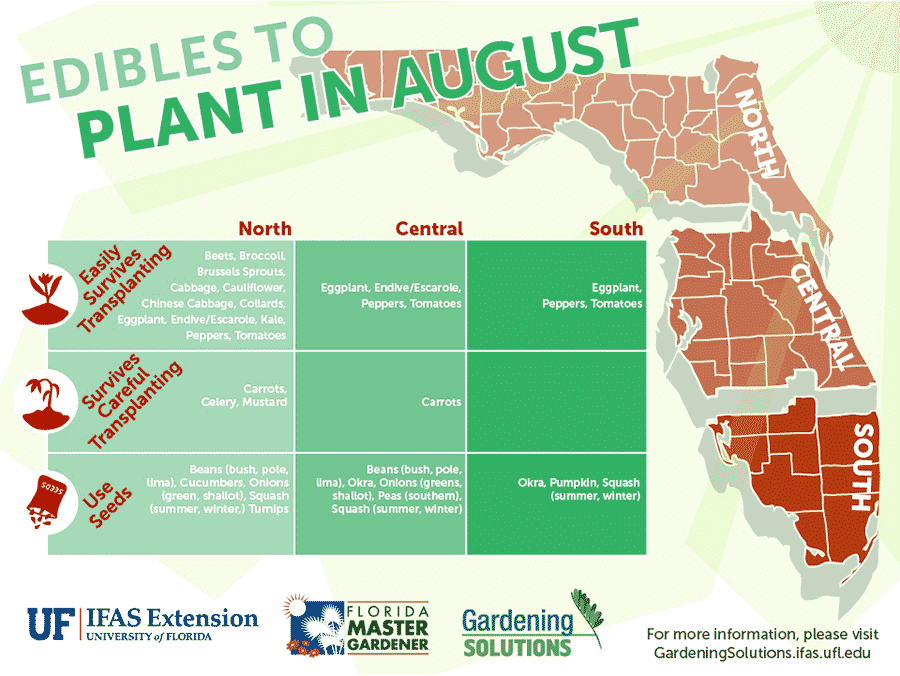 Woohoo, Floridians can start gardening again! Welcome to August, the hottest month of the year, but we have gardening to keep us optimistic about fall. So, I think UF may have overlooked the fact that you can't transplant seedlings in August if you don't start the seeds in July. Maybe they don't expect most gardeners to start tomato seeds when they're so readily available at garden stores, but that's boring. It's so much more cost effective and you get much better variety selection if you start seeds, but I digress.
I will say that I wouldn't waste my time transplanting carrots. When they say "careful transplanting," they mean "transplant with surgical precision." They are a root crop, and as such don't like having their roots disturbed. One wrong move and you end up with beautiful greens with little to no carrot. Ask me how I know. My advice: pick a spot and plant your carrots directly. I would also stagger your plantings so you don't end up with a ton of carrots all at once.
I would also use care starting onion seeds. Personally, I haven't been brave enough to start them myself yet. I always use onion starts. They don't always have the best germination rate, and it can be easy to plant them too close together. Start them in seed trays so you can transplant them later (they're more forgiving than carrots).
I'm not sure how much gardening I'm actually going to get done this month. Things are still a little crazy as we prepare for the school year, plus I need to reclaim my garden from the weeds that have grown up this summer. And did I mention that Florida is sinfully hot in August? We'll see. If you do make it out to your gardens this month, stay hydrated. Happy gardening!
The following two tabs change content below.
Bonnie was raised in a small farming village in central Ohio where she was active in 4-H and FFA. She grew up surrounded by a large family who taught her how to can, garden and cook from scratch. Now living in Florida and raising two outrageous kids, Bonnie is running the family farm where they raise chickens, ducks, goats, pigs and horses. She also enjoys teaching her kids how to live off of the land, appreciate God's creation, and live a simpler life.