This macaroni and cheese recipe is easy to make on the stovetop and tastes better than stuff from a box mix. With just a few simple ingredients, you can create a cheesy dish your family will love. So ditch the boxed mixes and try this easy recipe today!
Moms want to make macaroni and cheese from scratch because they want to make something that tastes better than the boxed stuff without artificial colors and additives. It's also a good way to spend time together in the kitchen and learn some new skills.
This is homemade macaroni and cheese the whole family will love.
Affiliate Disclosure
This post may contain affiliate links, which means I may receive a commission if you click a link and make a purchase. Clicking on the link will not cost you anything extra.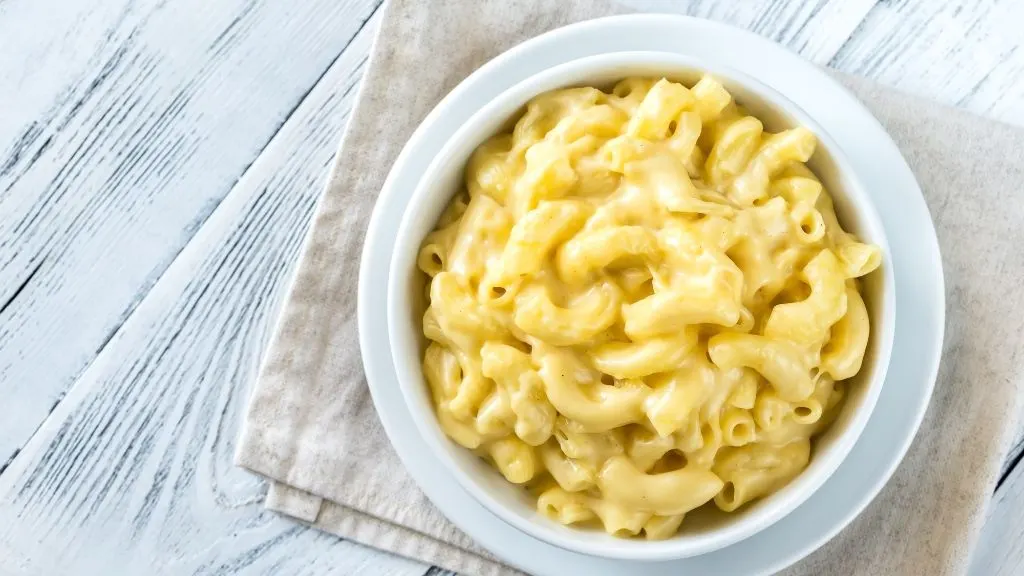 Follow these tips for perfect macaroni and cheese: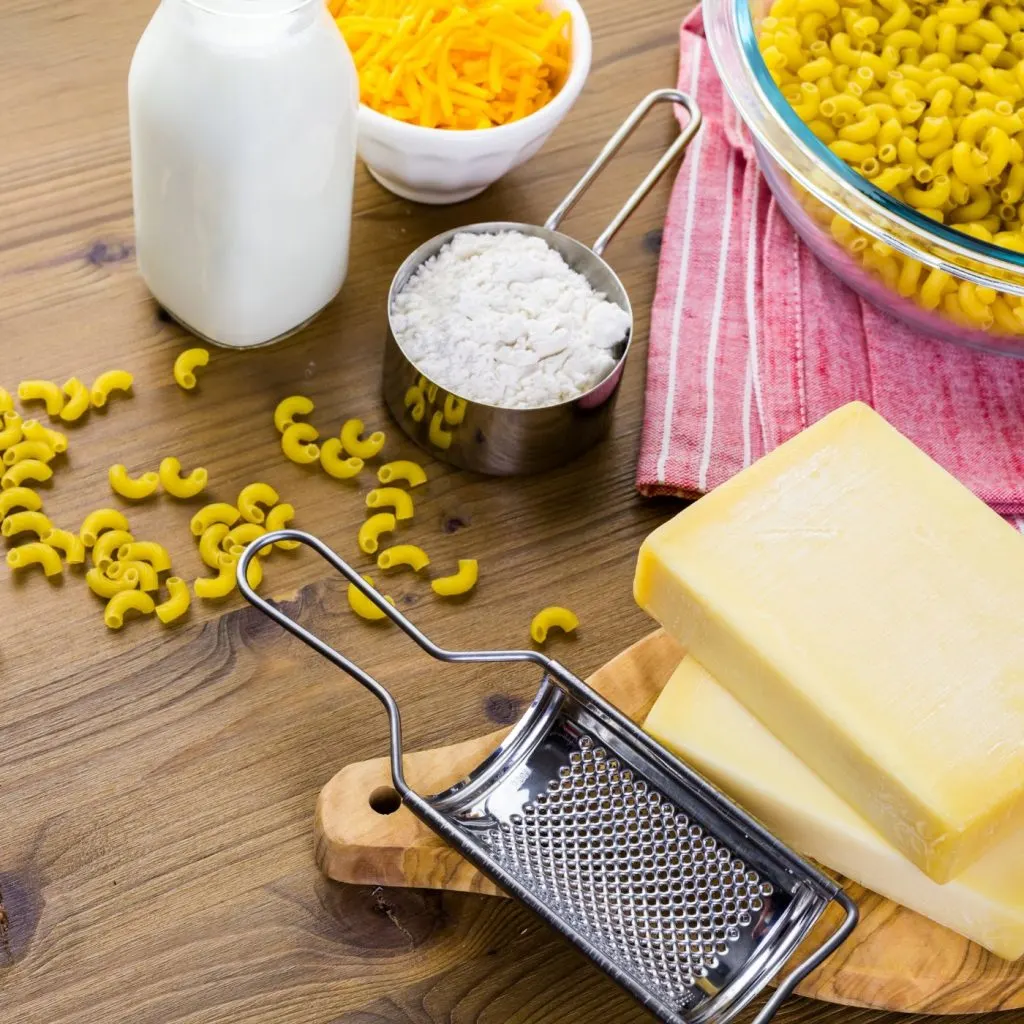 Start with High Quality Ingredients
Choose high-quality, real cheeses and a rich, whole milk to make the best macaroni and cheese.
While processed cheese products like American Cheese and Velveeta melt well, they are full of artificial flavors and ingredients that I'm trying to avoid in my kitchen.
Salt Your Water
You only get one chance to flavor your pasta, and that is in the cooking water. Make sure to salt your water generously before adding the pasta.
This will help enhance the flavor of the dish and give you more control over the taste of your final dish.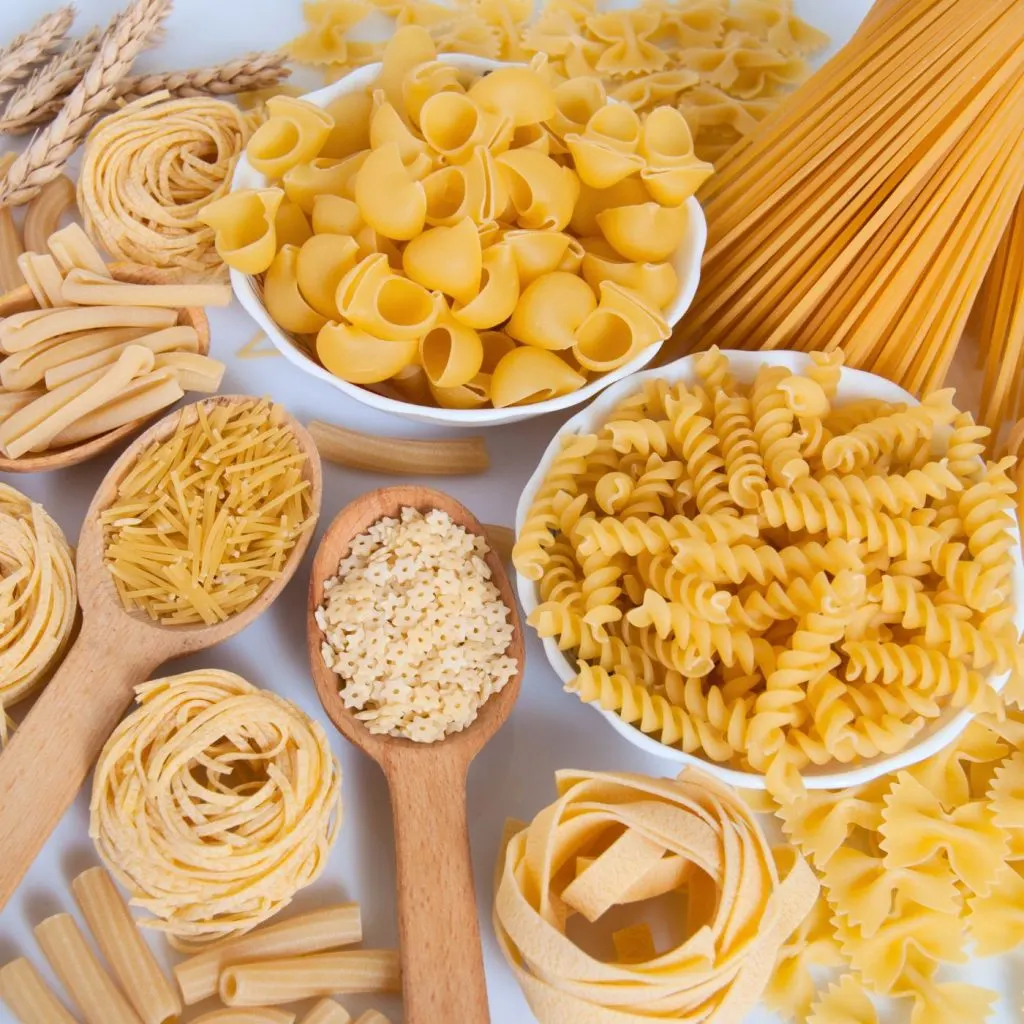 Use the Right Pasta
The type of pasta you use can have a big impact on the final flavor of your macaroni and cheese. Consider using curved pastas like shells, ditalini, or elbow noodles for plenty of nooks and crannies for the cheese sauce to grab the pasta.
Cook the Pasta Al Dente
Cooking your pasta properly is important for making great macaroni and cheese.
Cook the pasta until it is al dente, or until it is not quite fully cooked. Pasta will continue to soften after it is removed from the water, so you want to make sure your macaroni and cheese isn't too mushy.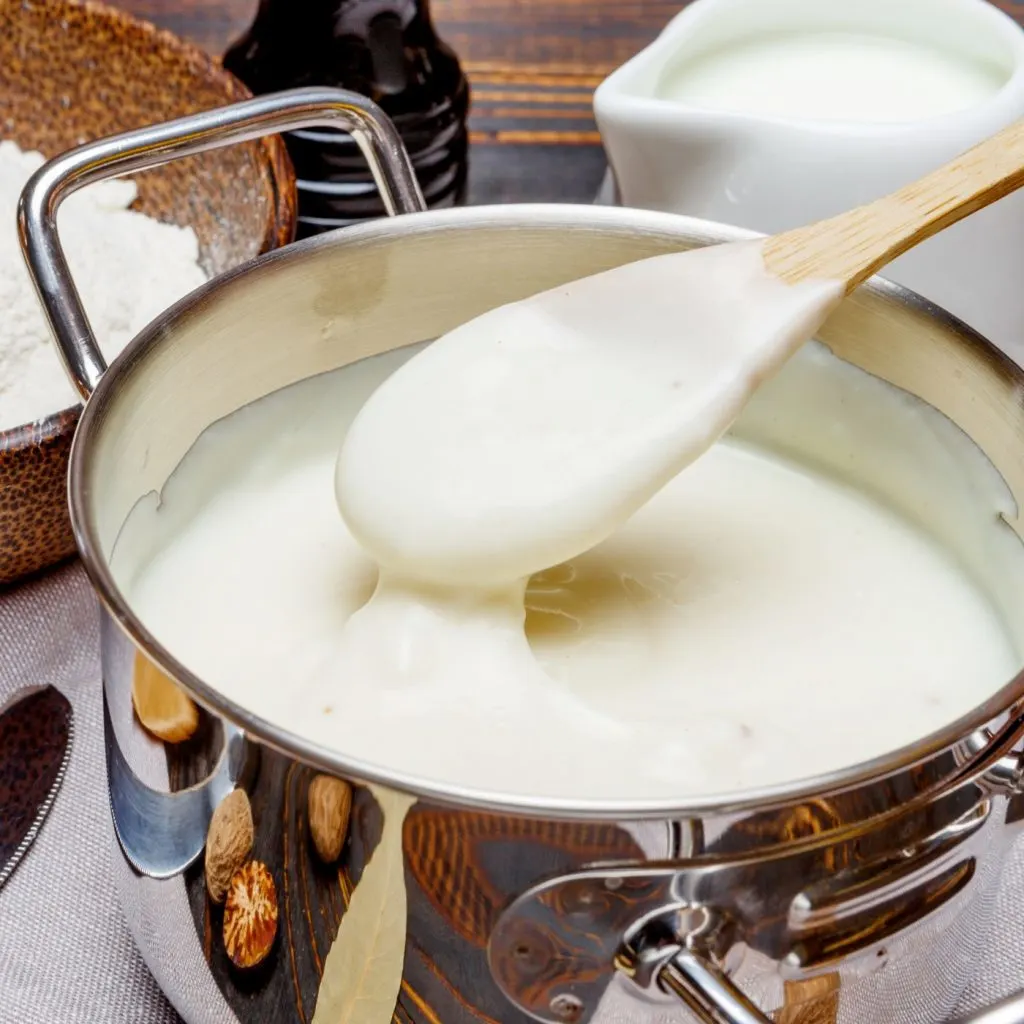 Slowly Add the Milk
A cooked roux made from equal parts butter and flour is the secret to a rich, creamy béchamel sauce for your macaroni and cheese. But you don't want lumps from roux that hasn't been properly tempered with the milk.
Slowly add the milk to your roux as you whisk over medium heat, making sure not to let the sauce come to a boil.
The trick is to only add enough milk to be absorbed into the roux as you whisk. Add a little bit of milk, whisk the roux until the milk is absorbed, then add a little more milk.
Continue this process until you have added about half of the milk. You can then mix in the remaining milk and continue to whisk until the sauce thickens.
Stir Your Sauce with a Whisk
A spoon is not enough to keep your sauce from forming lumps. You need to use a whisk to blend the roux and milk until the sauce thickens. You should continue to stir the sauce constantly to prevent it from sticking to the bottom of the pan.
Gently Cook Your Cheese Sauce
Since béchamel is a milk based sauce, it is easy to burn and should be cooked slowly over low heat. Do not allow your sauce to come to a boil.
Keep the heat low as you gradually add your shredded cheese to your béchamel sauce. The cheese will thicken the sauce a bit, so you may need to stir in additional milk to get your sauce to the desired consistency. It should be thick, but it should not look like glue.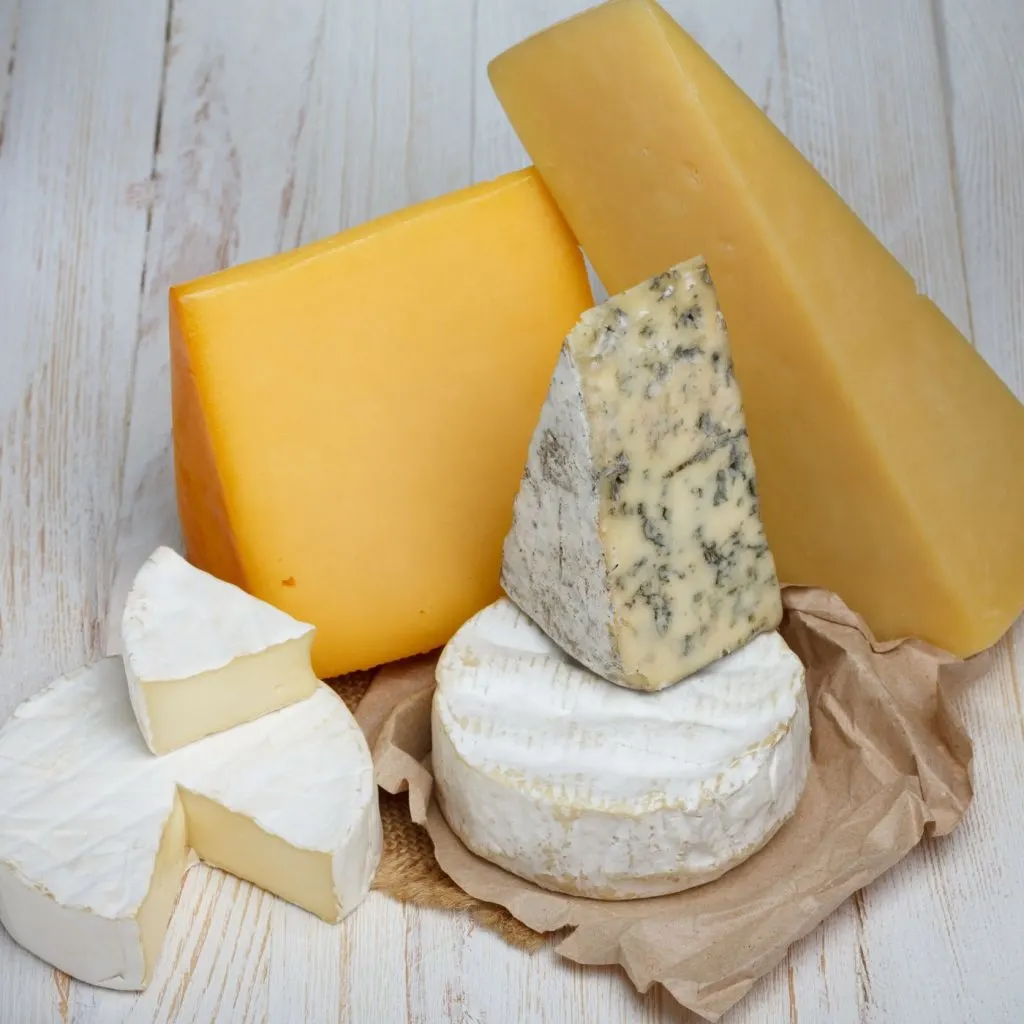 Mix Your Cheeses
You can really add whatever shredded cheeses you like to your macaroni and cheese. However, some cheeses melt better than others.
The key to a really good cheese sauce is to blend a hard cheese with a strong flavor with a soft cheese that melts smoothly.
An example would be cheddar and Monterey Jack cheese. Cheddar by itself is oily and tends to have a grainy texture when melted. Monterey Jack melts smoothly, but it doesn't have a very strong flavor.
I prefer to use Mexican Blend Shredded Cheese for my macaroni and cheese recipe. It is typically a blend of Monterey Jack, cheddar, Asadero, and queso cheeses. It has good flavor, melts smoothly, and is conveniently available in large bags already fine shredded.
Season with Salt and White Pepper
Always taste your sauce when you are finished to see if you need to add salt or pepper. Since cheese sauce is generally light in color, it is best to season it with ground white pepper to avoid dark specks in your final dish.
Add Extra Cheese
Whether I am making my macaroni and cheese recipe for a banquet or just for my family at home, I always like to top it with a little extra shredded Mexican blend cheese. You can never go wrong with extra cheese and it gives it an extra gooey factor.
With these simple tips, you can easily make a delicious and creamy macaroni and cheese that your whole family will love! So next time you are craving comfort food, give this recipe a try – you won't be disappointed!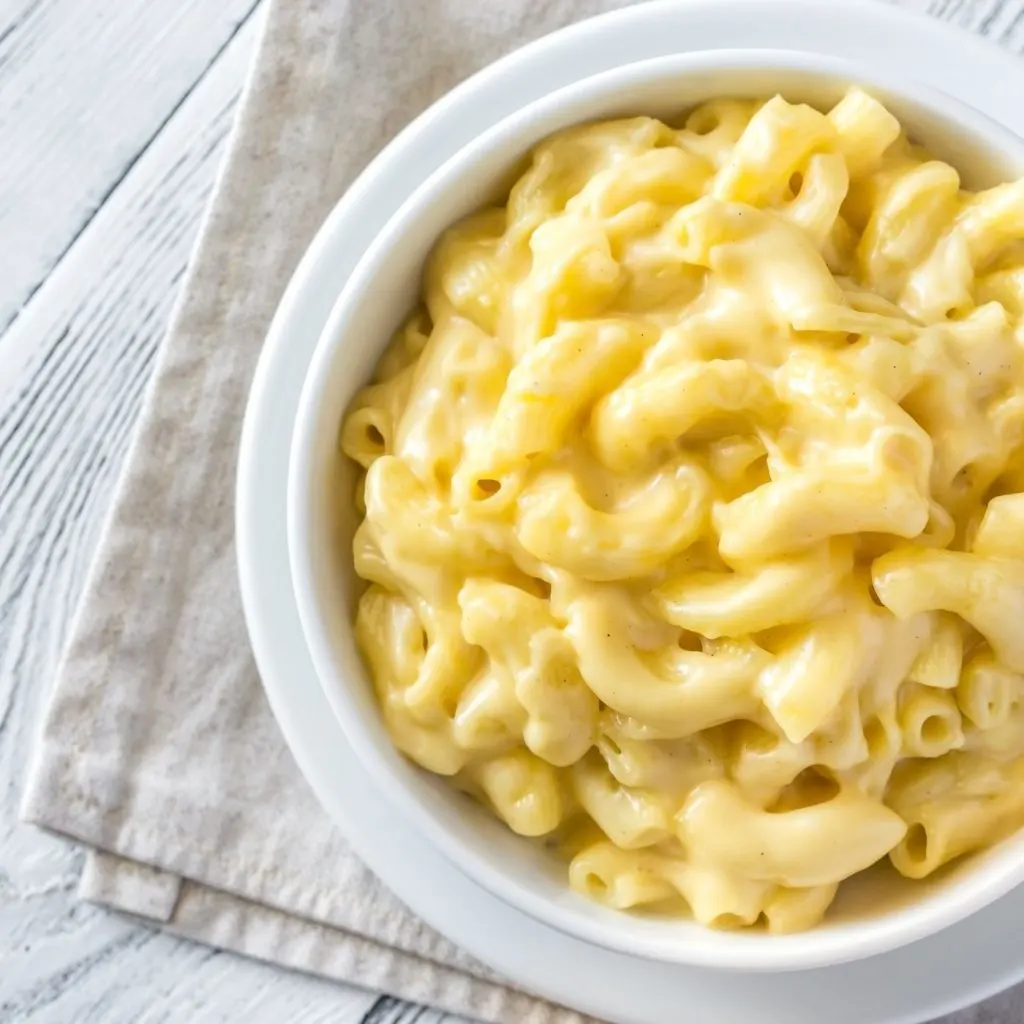 Final Thoughts
Macaroni and cheese is a classic comfort food that everyone loves. This easy-to-follow recipe will show you how to make it from scratch, so your family can enjoy this dish without any processed ingredients.
You will need to cook the pasta al dente, slowly add milk to a roux, use a whisk to stir the sauce, and gently cook the cheese sauce over low heat. By following these simple tips, you will be able to create a creamy and delicious macaroni and cheese that your whole family will love!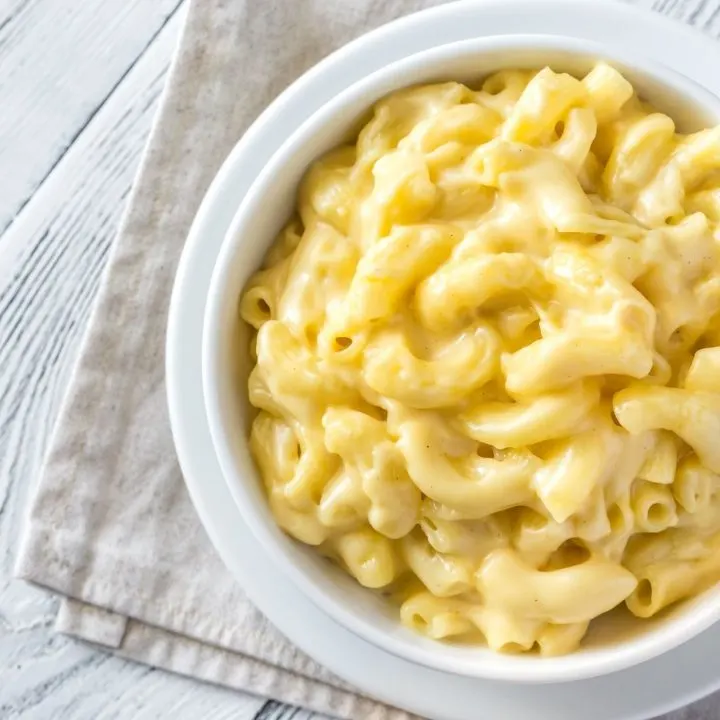 Macaroni and Cheese
Additional Time:
5 minutes
If you're looking for an easy and delicious macaroni and cheese recipe, this is the one for you! Made with just a few simple ingredients, this stovetop dish is sure to be a hit with your family. So ditch the boxed mixes and try this easy recipe today!
Ingredients
16 oz elbow noodles
1/3 c all purpose flour
1/3 c unsalted butter
2 c whole milk
2 c shredded Mexican blend cheese
Salt
Ground white pepper
Instructions
Cook elbow noodles in salted water according to package directions.
In a medium saucepan over medium heat, melt butter.
Whisk in flour until combined and a paste is formed.
Use the whisk to slowly temper in the milk.
Bring to a simmer over medium heat and stir the sauce until thickened.
Use a wooded spoon to stir in shredded cheese until melted.
Add more milk or cheese to achieve desired consistency.
Season with salt and ground white pepper.
Strain cooked elbow noodles and gradually stir into sauce.
Top with shredded cheese and serve warm.
Nutrition Information
Yield

8
Serving Size

1/2 cup
Amount Per Serving
Calories

338
Total Fat

18g
Saturated Fat

11g
Trans Fat

0g
Unsaturated Fat

6g
Cholesterol

53mg
Sodium

195mg
Carbohydrates

30g
Fiber

2g
Sugar

4g
Protein

13g