Risgrynsgröt is a Swedish rice pudding or porridge often served around Christmas time.
My husband loved this porridge. It's just a little sweet and tastes just like cinnamon raisin oatmeal. It can be served with or without the raisins, but I felt it needed them. It was a little lack luster otherwise. Plus, raisins are a great compliment to cinnamon.
Another Christmas tradition is to add a whole almond to the pot. The family member who gets the almond, get a small gift (usually a piece of chocolate).
Affiliate Disclosure
This post may contain affiliate links, which means I may receive a commission if you click a link and make a purchase. Clicking on the link will not cost you anything extra.
Pin this recipe for later: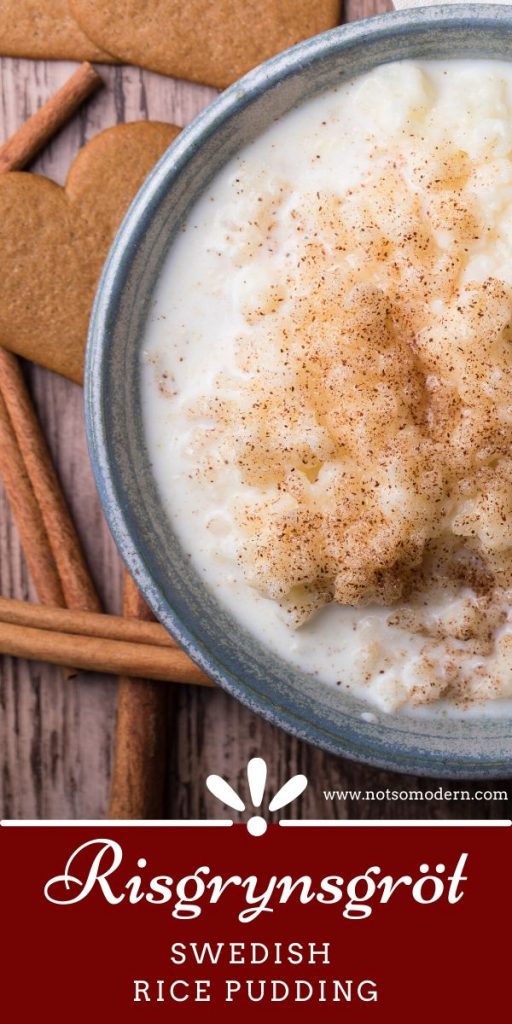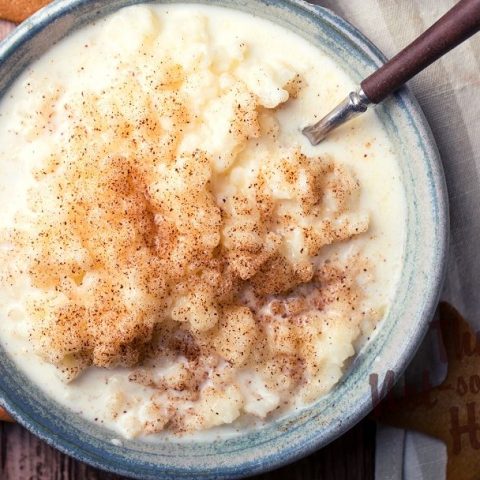 Risgrynsgröt
Ingredients
2 c water
½ tsp salt
1 Tbsp butter
1 c rice, short-grain rice such as pearl rice or arborio rice
4 1/3 c milk
1 cinnamon stick
1/4 c sugar
1/4 c raisins
Instructions
Bring the water to a boil in a sauce pan with salt, butter and a cinnamon stick.
Add the rice, cover and simmer on low heat for 10 minutes.
Add the milk and bring to a boil. Turn the heat down to low, cover and cook for about 30 minutes.
Add the raisins when there is 10 minutes of cooking time left. Don't stir until the porridge is ready.
Add sugar to taste. Serve warm.
Nutrition Information
Yield

4
Serving Size

1 cup
Amount Per Serving
Calories

454
Total Fat

8g
Saturated Fat

5g
Trans Fat

0g
Unsaturated Fat

3g
Cholesterol

29mg
Sodium

459mg
Carbohydrates

80g
Fiber

1g
Sugar

18g
Protein

14g