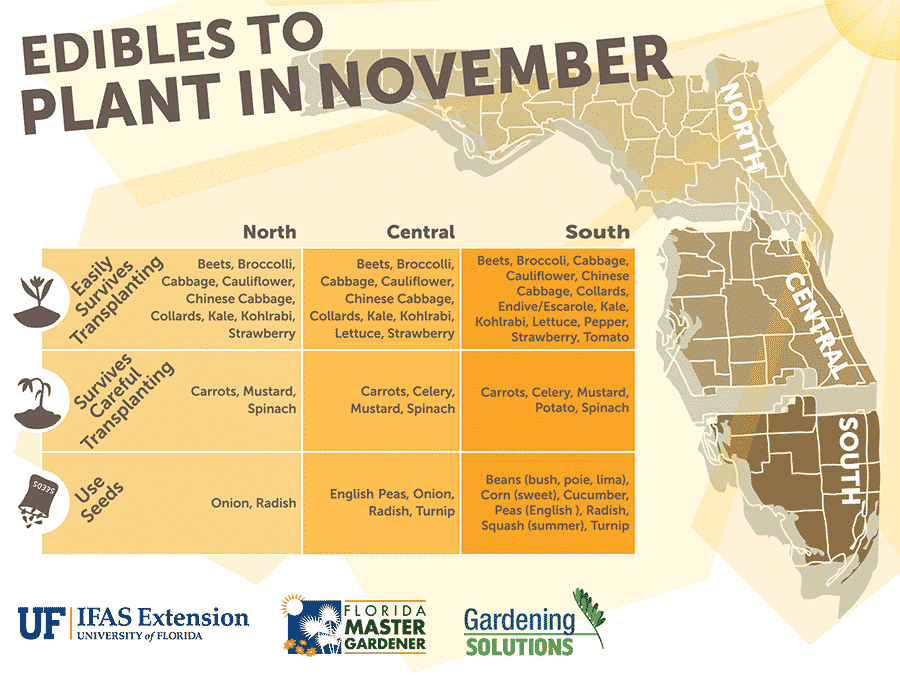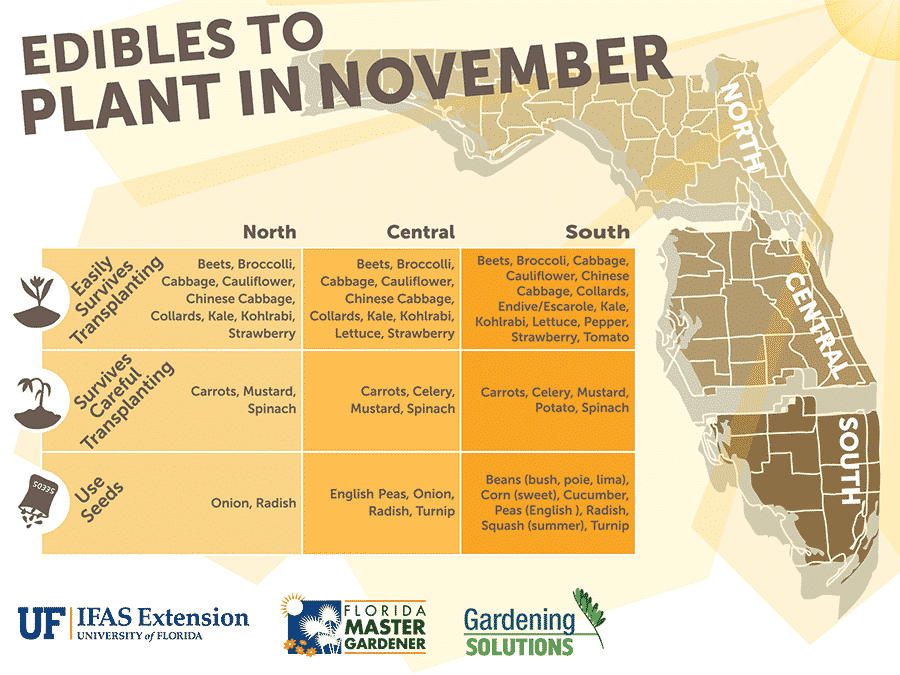 Lots of fun things can be planted in November. The cool temperatures means greens, broccoli, and peas do well. All of these vegetables grow quickly, so don't be discouraged if it's on the transplant list, but you haven't started seeds. You can also plant their seeds any time in November. It's also a good time to plant strawberry bare roots. You may also be able to find potted strawberries in the garden center, although bare roots are more common if you mail order. Make sure you choose a variety that does well in your area. Herbs also do well this time of year.
I've started a lot of seeds and continue to start more each week. My broccoli, kale, and cabbage are going crazy. The seeds started sprouting a day after they planted them, so they are definitely loving the cooler temperatures. By the way, seeds from Botanical Interests have great germination rates.
We are experiencing a bit of a drought right now, so I have to make sure everything stays well watered. Leafy vegetables really don't like to get dried out, and you can easily lose all of your crop if you don't stay on top of it. I water my seedlings every day, but my plants in the ground are usually good for 2-3 days. Gardening with deep mulch will help keep your plants from drying out and reduce the amount you need to water. You will need to water more frequently if you're gardening in containers, although there are systems like FarmDaddy that don't require any manual watering on your part. I've also used soaker hoses on a timer so my garden is being watered at consistent times on certain days of the week. Whatever your method, make sure you are soaking the soil when you water to encourage deeper root systems.
Enjoy the cooler temperatures! This is my favorite time of year to garden in Florida.
The following two tabs change content below.
Bonnie was raised in a small farming village in central Ohio where she was active in 4-H and FFA. She grew up surrounded by a large family who taught her how to can, garden and cook from scratch. Now living in Florida and raising two outrageous kids, Bonnie is running the family farm where they raise chickens, ducks, goats, pigs and horses. She also enjoys teaching her kids how to live off of the land, appreciate God's creation, and live a simpler life.