Glögg is a popular mulled wine that is often served during the Christmas season in Sweden. It's commonly served with aebleskiver and St. Lucia Buns.
This is a sweet, spiced wine mixture that is served warm, making it perfect for cold winter nights. In Sweden, alcoholic and non-alcoholic versions are available bottled in stores. It's a very simple recipe to make and tastes fantastic.
It's a new favorite of mine. The most difficult ingredient to find was the cardamom pods. I ended up getting mine from Amazon. It's a decent sized bag and I have plenty on hand for more glögg.
Affiliate Disclosure
This post may contain affiliate links, which means I may receive a commission if you click a link and make a purchase. Clicking on the link will not cost you anything extra.
You can cook the wine and brandy with spices, strain and reheat later for serving. I just cooked mine before serving and ladled it out into wine glasses over sugar.
Commonly, it's served in a glass mug with a handle since it is hot.
I will say that it cooks down and makes fewer glasses than you would expect. I recommend using a very large bottle of wine. If you have extra, you can save it and reheat later.
Pin the recipe for later: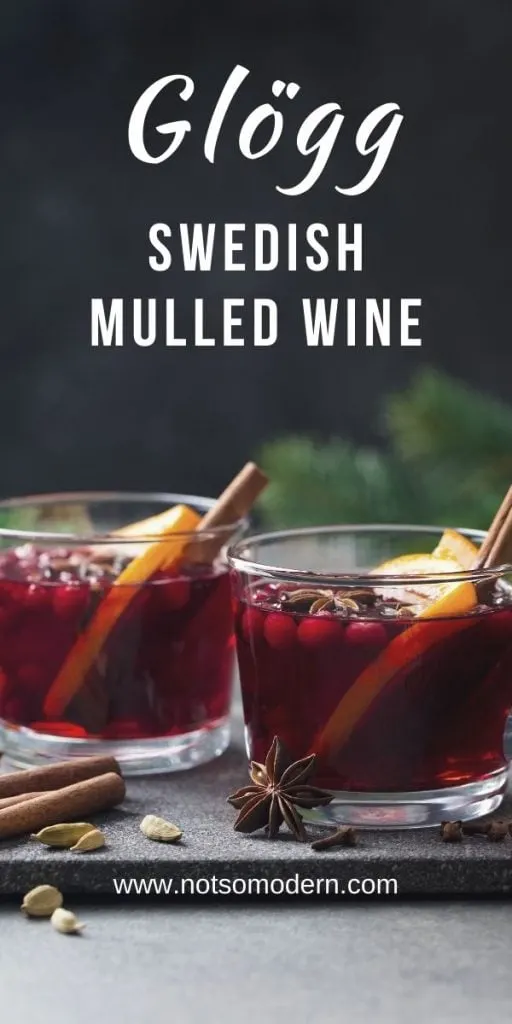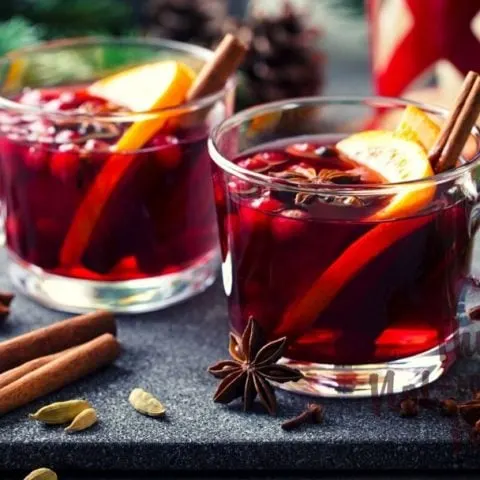 Glögg
Ingredients
1 large bottle of red wine
0.5 liter brandy or vodka
10 cardamom pods
1 cinnamon stick
1 orange peel
Optional additions
5 cloves
1/2 c raisins
1/2 c almonds
5 dried figs
Sugar, for serving
Instructions
Gather your spices and orange peal. Most of the flavor comes from the oils in the orange peal, so you don't need the whole orange. You do not need to do anything special to the spices.
You can heat your glogg on the stovetop in a sauce pan or in a crockpot.
Combine the wine, liquor, spices, fruit, and nuts in a sauce pan.
Bring the glogg to a simmer. Simmer over medium-low heat for 45-60 minutes to combine the flavors. Do not let it boil.
Strain before serving. Serve hot over sugar.